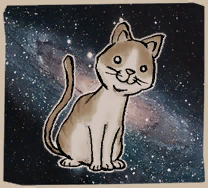 Your Number 1 Little King's Story Expert In The World!
Probably...
Little King's Story is my single favourite piece of media ever created. I truly love this game, and since I've been reading and talking about it almost nonstop since it came out, discovering every piece of trivia on the game I can get my hands on, I thought "hey, why don't I do something with everything I know," so here I am, continuously updating this wiki.
Along with that, I am also responsible for running both the Little King's Story Community on Twitter (@LKSfanpage), and the Corobo's Room server on Discord: https://discord.gg/tuFmNmX . I would love nothing more than for you to join our growing community!
I'm always more than happy to discuss anything LKS, from favourite characters to speedrunning techniques, and answer any questions about the game that you may have.
Pages I've created